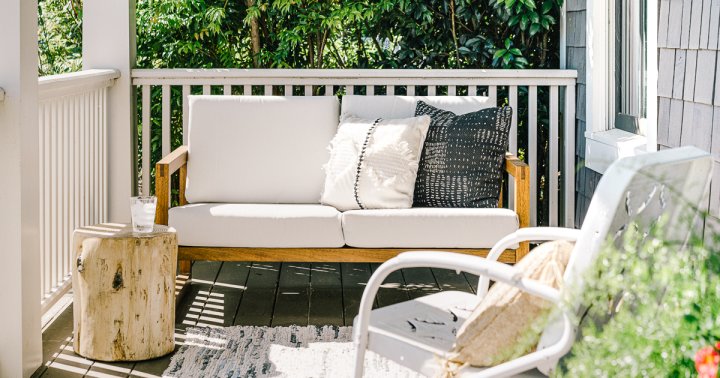 Cho also notes that day lilies represent family harmony, peonies represent luck and wealth, and orange trees represent prosperity and abundance—so those are great to incorporate, as well. (Check out our full guide to garden feng shui for more info!)
Pangborn also says petunias, geraniums, and salvia blooms can help achieve relaxing hues if you like cooler tones in the warmer months. If you're more for classic beauty, she recommends going for shades of silver, green, and white, such as impatiens, dichondra, gryphon begonias, and polka dot plants.
Feeling more of a tropical vibe? Think reds, oranges, and yellows, Pangborn says. And for a super summery aesthetic, "adding lantanas, ipomoeas, dahlias, and cannas can make a lush paradise," she says. 
Lastly, don't forget about vivid blooms like trailing vines and bright flowers. "Calibrachoas, creeping jennys, petunias, and coleuses allow you to make a bolder outdoor space," Pangborn tells mbg.