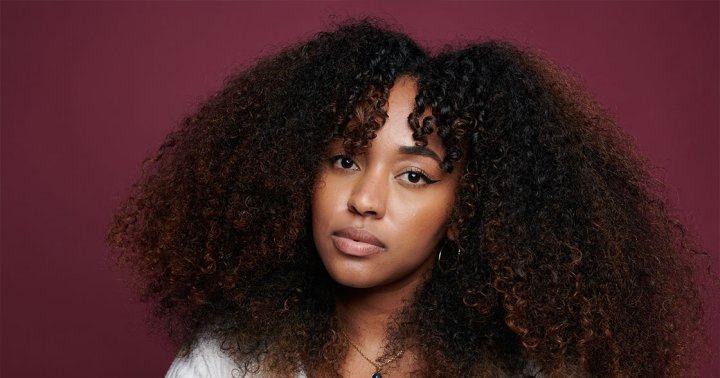 Good hair starts in the shower—in the same way that a good skin care routine starts with your face wash—as it sets the stage for all that follows. I avoid sulfates because they can be stripping, alter the scalp's microbiome, and generally aren't recommended for those with curls. Rather, I opt for gentle, plant-derived surfactants, like those in the Smoothing Shampoo. It uses a combo of coconut-derived cleansers that gently lift up dirt, grime, and impurities without drying out the hair fiber or skin. Striking that delicate balance is vital to achieving bouncy hair: If your roots are weighed down by grime and oil, you're not going to get any lift.
These lush cleansers are further buffered with coconut oil and shea butter, which add a protective layer to the cleansing process. See, physical wear can also tangle and damage the hair fiber. One way to help mitigate this is through using a pre-shampoo treatment (of which I'm a fan), as well as using a formula that cradles the hair while you're lathering. As for the curl care, you'll see soothing chamomile (to soothe any scalp irritation that's common with those with tighter curl patterns), quinoa (to provide the hair fiber strengthening protein), and tomato fruit extract (which supports curl retention and antioxidants). 
I follow this with the Enriching Conditioner, dense formula rich in argan oil, shea butter, coconut fruit extract, and safflower. Argan oil is a classic botanical oil that is beloved for its antioxidant properties, conditions the hair fiber, and amps up shine. Shea butter is a classic hair ingredient that softens strands and is rich in lipids and antioxidants. The safflower boosts hydration and helps detangle the hair (a priority for curly girls). 
Immediately after I use it in the shower, my strands feel more quenched and softer. But the real results you have to wait to see after an air-dry session. After scrunching in my leave-in and curl cream, my texture is more defined, less frizzy, and looks practically luminescent.