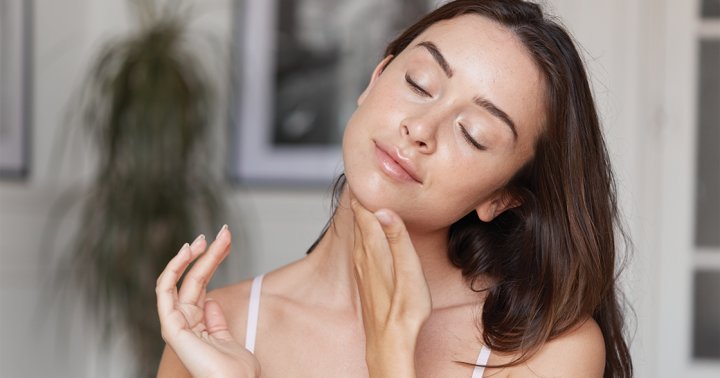 There's a reason why Chantecaille refers to plant stem cell extracts as "The Supernaturals." Plant stem cell extracts are typically much more concentrated than natural extracts, hence their superior potency. And as for their anti-aging prowess: "Plant stem cells serve as the origin of plant vitality because they never undergo an aging process," explains Marta Cammarano, Chantecaille's VP of research and product development. 
But where do these benefits and skin care meet? It starts in a lab, where plant stem cells are sourced from plant tissue. They're then sterilized and grown into a nutrient-dense jelly containing the stem cells themselves. Researchers then stress these plant stem cells to mimic environmental challenges like extreme heat and cold or excessive sunlight. These conditions cause the plant stem cells to generate phytonutrients that we know our skin loves, like antioxidants, sugars, and peptides. The stem cells are then homogenized to release these phytonutrients, which pack our skin care products with antioxidants and soothing molecules to moisturize, protect from free radicals, calm the appearance of redness, and visually reduce the signs of aging.
Chantecaille's Bio Lifting Mask+ is a prime example. It combines bionymph peptide stem cell extract with other superstar ingredients, like an alga tensing blend and sugar-based lifting agent, to boost collagen types I and III, reduce the appearance of fine lines, and make our skin look lifted. Because it's rich with science and benefits, you can feel (and see) that it's so much more than your average mask.