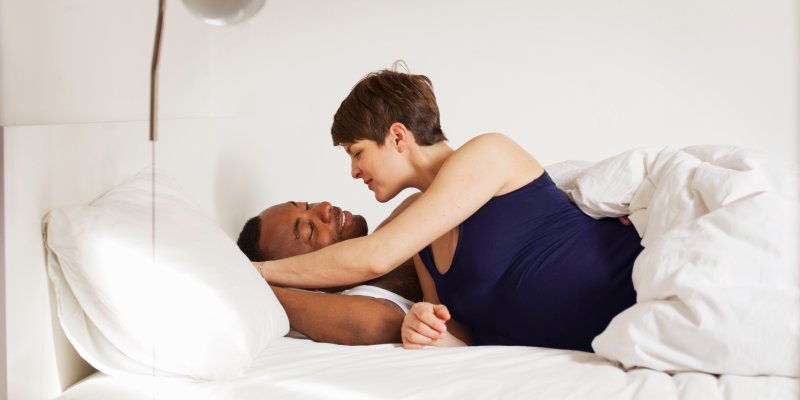 As a sex therapist, I say this every chance I get. If you don't feel safe expressing discomfort or displeasure during sex, then your relationship is not healthy, and you need to get out. Even if you believe it will lead to an argument, defensiveness, or verbal abuse—run.
Sex isn't "just sex." It's an intimate part of your relationship that carries as much weight as any other part. If your sex life isn't healthy, then your relationship isn't healthy. Before we get into fixing your sex life, it's important to make sure that you have a partner who's open to communication and cares about your satisfaction and well-being.
For example, I had a client who never orgasmed with her partner because he refused to let her be on top. He simply didn't like it, felt it was emasculating, and didn't care whether or not she was satisfied. She faked orgasms to placate him, but it wouldn't have mattered either way. The relationship was toxic, and having better sex wasn't going to fix it.
As we start to talk about coming clean, the assumption is that your partner cares about you, treats you as an equal, and is willing to listen and communicate.